Use the provided pin tool to press the reset button for 7 seconds, until you hear "Restore Factory Settings, Please don't power off"
Here we show the location of the reset button for your device:
ESA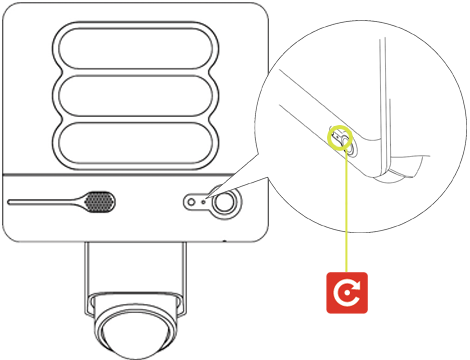 LIBRA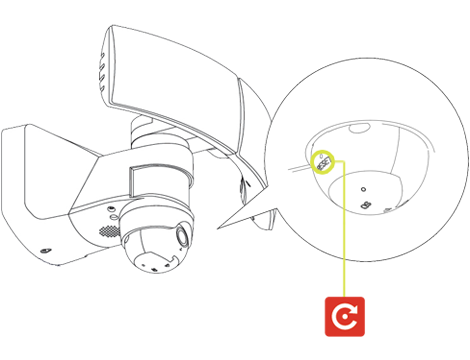 PERI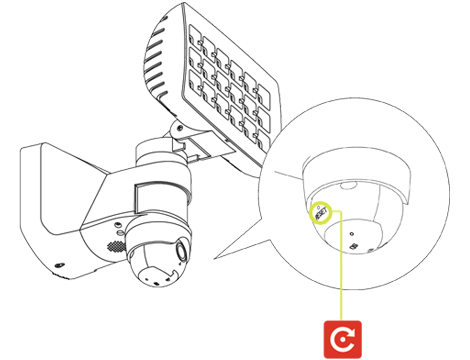 ELARA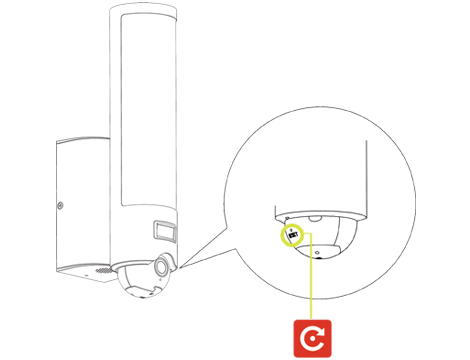 VESTA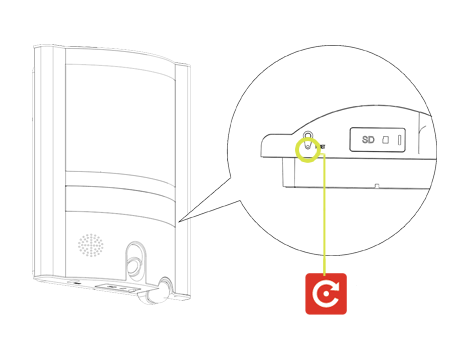 Please note: When you succesfully reset your SECURY'LIGHT, the camera indicator light will turn red. Around 1 minute later the red indicator light will start flashing. The reset is complete and you can start re-connecting your SECURY'LIGHT.